A portrait of my children, once a week, every week in 2013.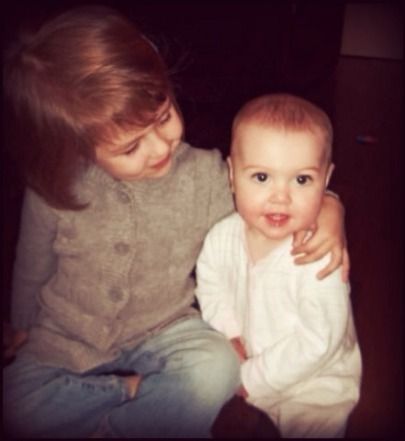 10/52 You've always got your sister...
There is a four year age gap between That and This Baby. Some were sceptical, saying there'd be jealousy and unhappiness if a child was forced to share focus after having her parent's sole attention for so long. How wrong they were. Instant friends. That Baby shows patience I didn't know she was capable of. She's so sweet with her baby sister, explaining the world to her in whispered tones and telling her not to be afraid.