A portrait of my children once a week, every week in 2013
8/52 Simple pleasures - chips in the park during Half Term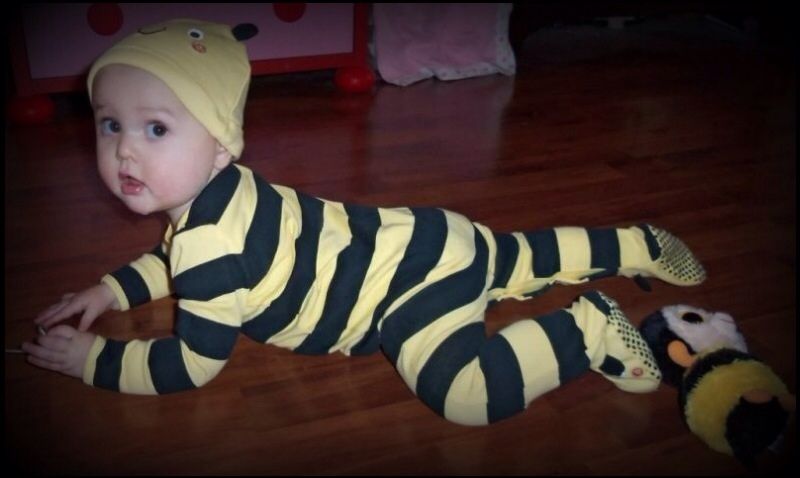 8/52 Bee Baby. When did you get so big?
We've had a lovely week. That Baby has been off on her school holidays so we've spent our days lazing about in our pyjamas and doing frivolous things like having fish and chips in the park for our lunch.
My Mum bought This Baby a bee babygro, when That Baby was tiny I had the idea that she'd grow up liking bees. I think This Baby is more into frogs and ladybirds, but she looks cute as a bee too. She looks so long though! I can't believe how fast she seems to be growing. She started crawling this week too. I'm sure it's because her big sister has been at home encouraging her that she managed to make the leap from just being on all fours. Happy days.