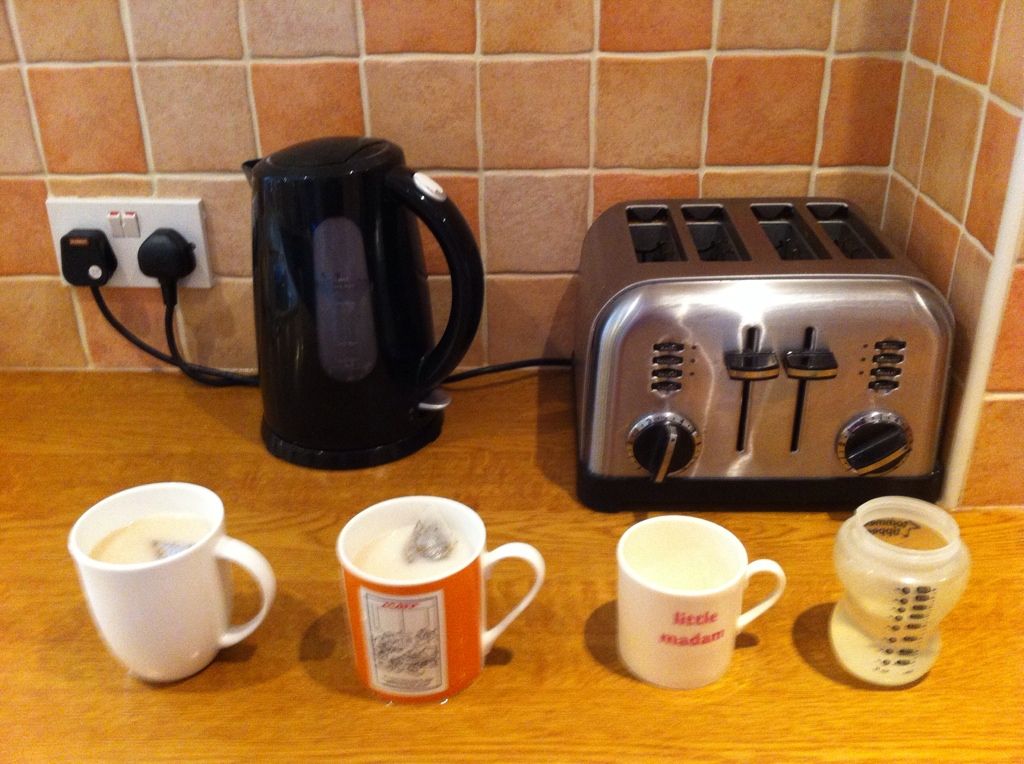 I suppose our set up is a little strange. We're a family of four who live glued onto my Mum, Dad and Brother. We don't share a house exactly, but we do have an interconnecting door known as (imaginatively) "The Door".
We moved here this time last year and Mum and Dad moved from the main part of the house, where they'd lived for twenty years into the newly constructed extension. The East Wing. Apparently living so closely with your extended family is very continental and mostly it works, it really does. But some days, oh, some days....
Living like this is good for us because we could probably never afford to buy our own house. We rented for years and whilst I've loved every little place we've had together I always had a niggling feeling at the back of my mind that the rug might be pulled from under our feet without warning and we'd be homeless.
Living the way we do also means our rent and bills cost less, although we still pay a fair whack, we get much more space for our money. Way more than we could afford on our own. We also get inbuilt babysitters, good company, someone to hold the baby whilst we just nip off and do a little job and we never run out of tinned tomatoes/butter/eggs/etc.
I'm not so sure how much they get out of this arrangement in comparison to us. But that really is a testament to how generous my folks are. They'd literally give us everything they had to make sure we're ok. Wow. And I love them for it.
But when they sneakily use the washing machine when it's my day, oooooh, grrrrr :)